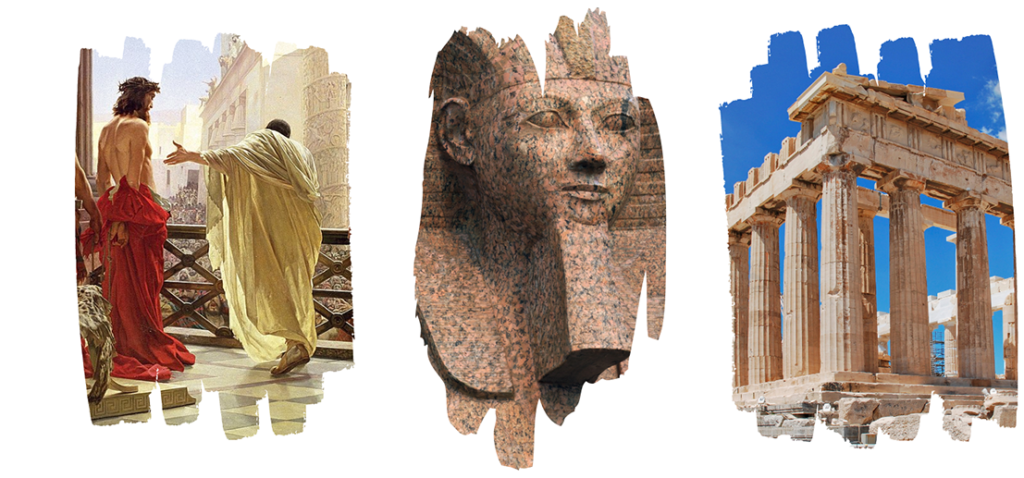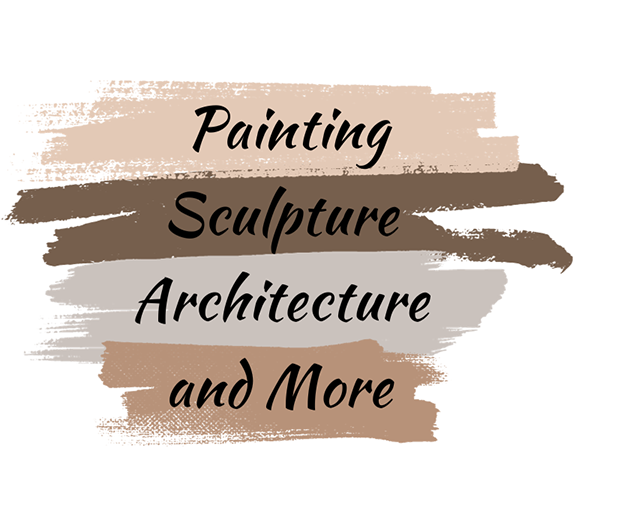 The Master and His Apprentices is a Christian art history curriculum loved by homeschool families and private Christian schools worldwide.
This award-winning Christian art history curriculum:
Provides a FULL CREDIT for high schoolers
Is written from a BIBLICAL perspective
Contains 600+ images WITHOUT NUDITY
Is available in an AFFORDABLE digital edition
Students worldwide have called the course "fun," "informative," and a high school "favorite."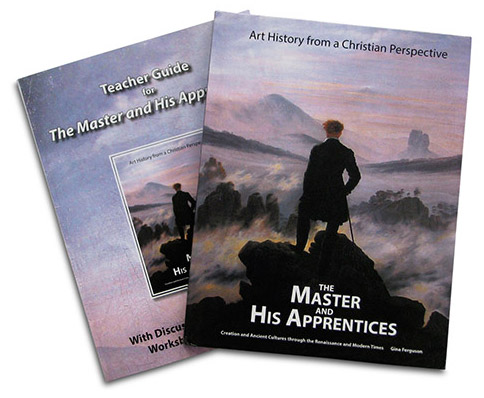 The best part for parents and teachers? The optional Teacher Guide makes facilitating this full-credit course a breeze! Plus, no art or art history experience is required for teachers or students.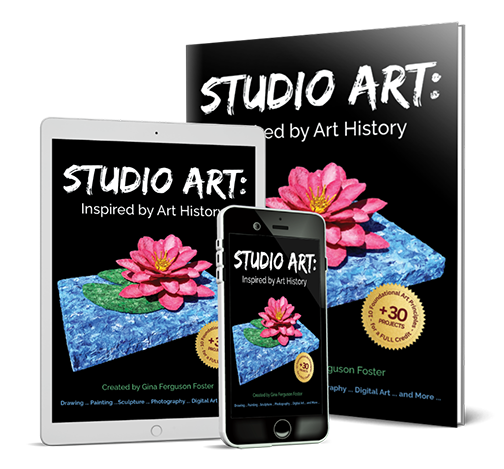 And now there is a NEW addition to the line-up. The full-credit Studio Art: Inspired by Art History book adds an optional hands-on component!
Through 10 foundational principles and 30 art projects, students increase creativity, artistic ability, and historical memorability.
Christian
Art History
Curriculum
With The Master and His Apprentices Christian art history curriculum, students learn how art, archeology, and the Bible line up in this fascinating exploration of people, places, world events, and the incredible art left behind.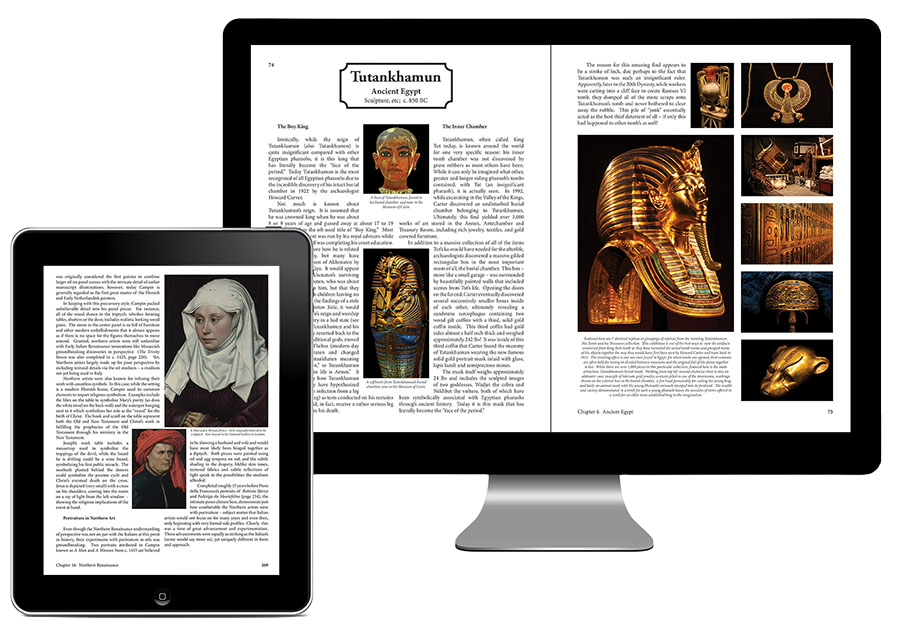 Hands-On
Studio Art
Course
With the Studio Art curriculum, students create their own works of art — based on history — by experimenting with various mediums and styles to develop technical skills and enhance creative approaches.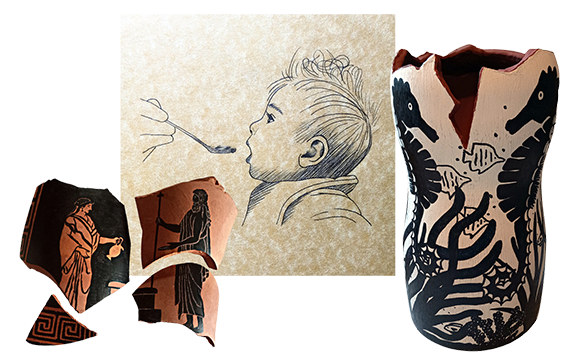 TOGETHER, these two curricula provide a FUN, AFFORDABLE, HISTORICAL, and CREATIVE experience!
Use the links below to explore these great art history courses:
Or, order your Christian art history curriculum and studio art books:
Art History Textbook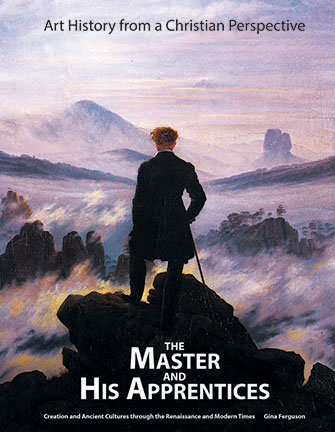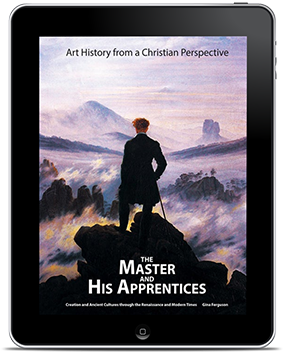 Art History Teacher Guide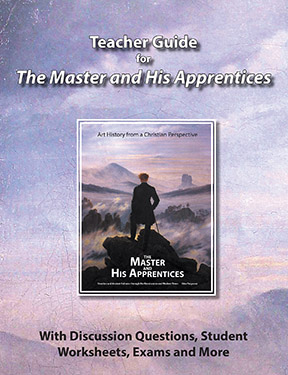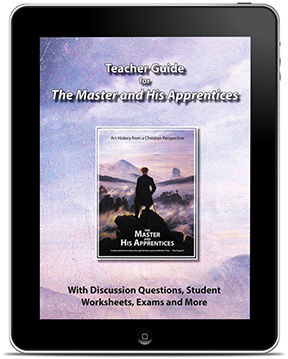 Studio Art Curriculum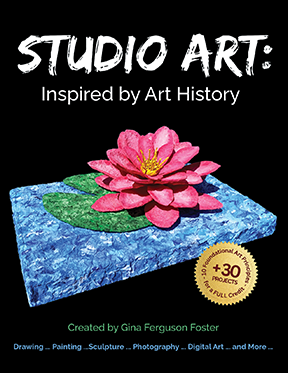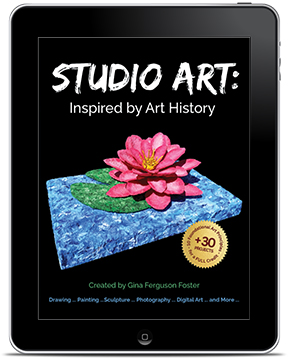 Homeschool groups, private Christian schools, and colleges purchasing 10+ copies can receive a 20% discount. Please get in touch with us for more details on placing a bulk order.
Physical books ship FREE via Media Mail to all 50 US States, or you can choose Priority Mail for a flat $8. International buyers may purchase physical books through Christianbook.com or RainbowResource.com, as we cannot process international shipping at this time. Nevertheless, digital products are available for everyone worldwide!
Please help us spread the word about The Master and His Apprentices…