The Master and His Apprentices: Art History from a Christian Perspective is the first biblically-based art history textbook spanning Creation through the Baroque period…
Without even marketing to colleges and universities, Christian professors worldwide are finding out about TMAHA and using it in their classrooms. Even though The Master and His Apprentices (TMAHA) was initially written for advanced homeschool and private school students, professors have appreciated the college-level material for their lectures and/or student textbooks.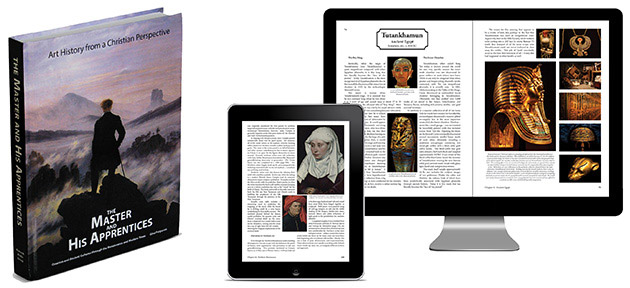 Why? Because The Master and His Apprentices is revolutionizing the teaching of art history from a Christian perspective with its emphasis on God as THE Master artist. Instead of beginning with the usual "Prehistoric Period," TMAHA begins with Creation and God's omnificence (all-creative power) as the building blocks that later artists imitate. Furthermore, the textbook is laid out in a reader-friendly format with clear two-page content spreads and a wealth of supplementary material.
Answers to some of the most commonly asked questions can be found below…
What periods does TMAHA cover?
The textbook covers all of the ancient and classical Western art periods found in the typical Janson's, Gardner's, or Stokstad-type textbook but with a biblical backdrop, timelining art and artists against people and events of the Bible and the first-century church.
Moving forward, Western art from the Middle Ages, Renaissance, and Baroque periods are also covered in-depth but with a refreshing biblical worldview instead of the humanist focus found in traditional art history textbooks.
Finally, post-Baroque, modern, contemporary, and non-Western periods are briefly summarized. This rounds out the material and provides a springboard for further student research and studies.
In addition, the Appendix contains a wealth of supplementary material, including a complete timeline, additional essays, and a "travel guide" for locating all of the included works in museums around the world.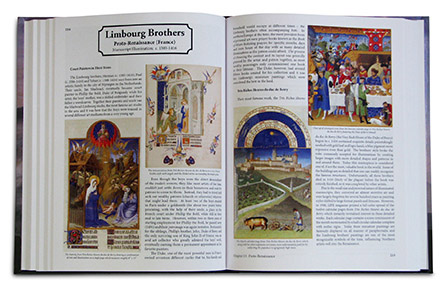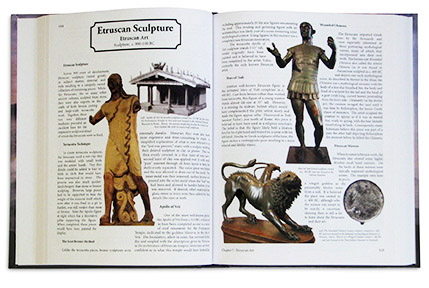 Which courses can I use TMAHA with?
TMAHA can complement broader humanities survey courses. However, it is most often used as the key resource for art appreciation electives and Western art history classes (one- and two-semester courses). TMAHA will NOT satisfy the material needed for strictly non-Western or modern/contemporary art courses.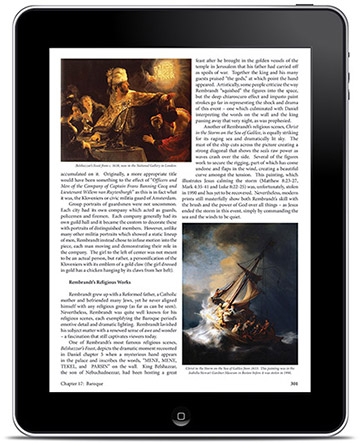 Is expanding and customizing a course possible (with or without the optional Teacher Guide)?
The optional Teacher Guide provides a wealth of discussion questions and exam content (all with answers provided). This streamlines the "foundation" and leaves professors time for developing "additional highlights" based on personal preference. In fact, TMAHA's teacher guide encourages student-led exploration. Each student writes papers on artists or individual pieces of their choosing (not included in the textbook). Students can then present their research findings in class to broaden awareness of additional artists and styles.
TMAHA is unique because it does not include nudity (again, college-level material written for high schoolers). Nevertheless, as a college class often has more time and a more mature audience, these can easily be inserted. Many professors find, however, that there are relatively few works they need to supplement with. Often these include the Venus of Wiledorf, Donatello's David, Michelangelo's David, Michelangelo's Sistine Chapel Fresco Cycle, Botticelli's Birth of Venus, and Durer's Adam and Eve.
Furthermore, many professors realize that courses with enough time to cover additional post-Baroque works are a great way to engage students in worldview discussions. For instance, professors may use TMAHA to form an art history "framework" up through the Renaissance. Then, students can build on this foundation by focusing their research papers on later modern and contemporary periods. This allows for the personalized expansion of TMAHA's more limited emphasis on post-Baroque works.
Overall, TMAHA is customizable in innumerable ways, whether or not a professor chooses to use the companion teacher guide.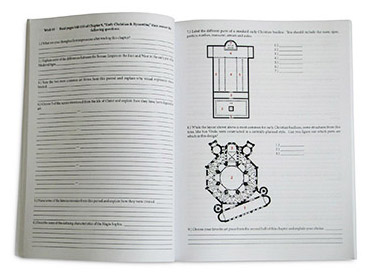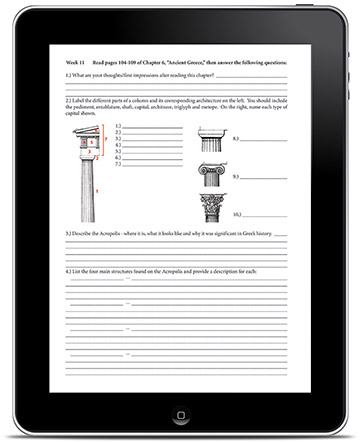 How can we purchase Textbooks, and are bulk discounts available?
While students can individually order physical or digital textbooks through our website, we realize that many colleges want to make textbooks (physical or digital) available through the campus bookstore. Currently, bulk orders of 10+ copies receive a 20% discount (for both physical and digital versions) directly through TheMasterAndHisApprentices.com. Please use our contact form for questions or bulk discount inquiries.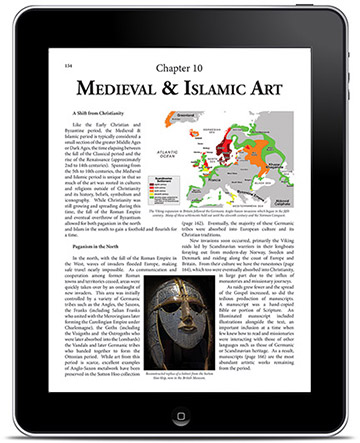 Overall, we pray The Master and His Apprentices is a blessing to your students as they develop a deeper awareness and appreciation for God's hand in art and creativity!