Looking for a complete homeschool art history curriculum? The wait is over!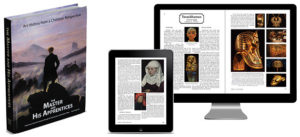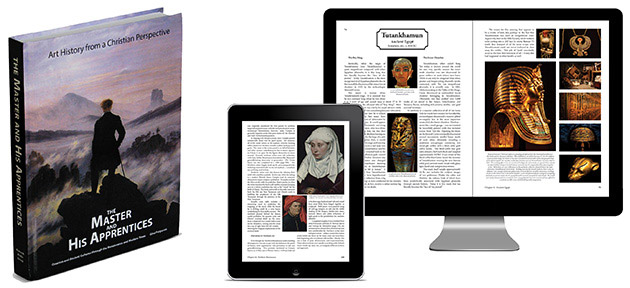 Developed by a homeschool graduate, this high school course earns students 1 full elective credit. Furthermore, The Master and His Apprentices is written from a Christian perspective and contains NO nudity or other objectionable material.
This homeschool art history curriculum systematically highlights the history of the world from the first day of Creation — featuring God as the first and preeminent artist. Moreover, it covers all of the major artists and periods found in a college-level textbook, but in a family-friendly way that makes the information both accessible and memorable.
For instance, chapter divisions include:
Ancient Cultures: Ancient Near East, Egyptian and Aegean
Classical Antiquity: Early Greek, Etruscan and Roman
Middle Ages: Medieval & Islamic, Early Christian & Byzantine, Romanesque and Gothic
Renaissance: Proto-Renaissance, Early and High Italian Renaissance and Northern Renaissance
Baroque and Beyond: Baroque, Rococo to Today (modern art summary) and Global Highlights (non-Western art summary)
The Master and His Apprentices literally enables students to SEE history! As a result, they discover (and remember) fascinating connections between art, history, the Bible and other core classes. This homeschool art history curriculum is designed for self-study or teacher-led co-op classes. In fact, the author used much of this same material to teach high school art history classes for over 5 years.
The companion Teacher Guide provides everything needed to facilitate and assess a student's progress, including:
Weekly Worksheets (self-study) / Discussion Questions (class settings)
(4) Exams
Instructions for (4) Papers
Grading Chart
Answer Key for Exams and Worksheets (including discussion questions)
A syllabus and More!
Fits with any teaching style: Classical, Charlotte Mason, Eclectic, etc…
You provide a teacher/parent (no previous art experience required) to monitor class discussions and/or grade papers and exams. Everything else, including class discussion questions and answers, is laid out in an easy-to-follow week-by-week Teacher Guide. Consequently, it's a turnkey homeschool art history curriculum!
Art history courses look great on a high school transcript.
In addition, even students who don't like studio art, often find art history fun and informative. Furthermore, with over 600 pictures arranged in a reader-friendly format, there is literally something to catch everyone's interest!
A
Budget-Friendly

Homeschool Art History Curriculum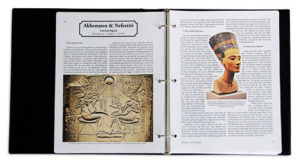 The Master and His Apprentices is designed with limited homeschool and co-op budgets in mind. For instance, the low-priced digital textbook comes complete with a "binder-ready" print layout! Moreover, you don't have to purchase a student workbook (part of the teacher guide) for every student, but can instead buy the print rights for only $2 each!
Plus, volume discounts are available for co-ops purchasing 10+ copies (digital or hardcover textbooks) at a time. Hence, The Master and His Apprentices is the premier homeschool art history curriculum of choice based on content, ease of use and affordability.
Ready to begin discovering art history from a Christian perspective?
Physical books ship FREE via Media Mail to all 50 US States (a small surcharge applies for Priority). International buyers may purchase physical books through Christianbook.com or RainbowResource.com, as we cannot process international shipping at this time. Nevertheless, digital products are available for everyone worldwide!
Please help us spread the word about The Master and His Apprentices…