Looking to teach an art history class? Don't know where to begin? We can help!
The Master and His Apprentices is designed for you to easily and effectively teach a high school level art history class. A few primary features: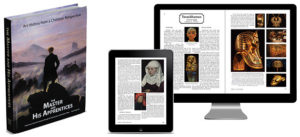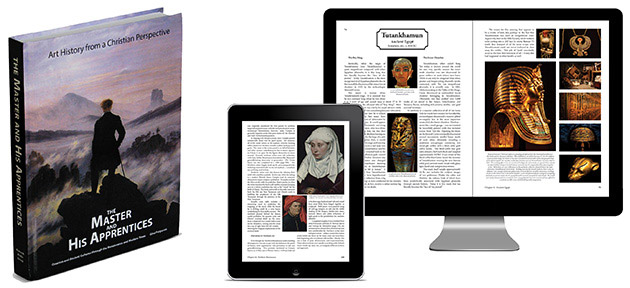 Worth

1 full elective credit

Written from a biblical perspective
Use stand alone or combine with other classes
NO nudity or other objectionable material
Helps students create a memorable "visual" timeline of biblical and world events
Developed with limited private school budgets in mind (digital options available)
Offering an art history class is a great way for private Christian schools to set themselves apart. Many colleges love to see an art history class included on a high school transcript!
This art history class covers all of the major artists and periods found in a college-level textbook, but in a family-friendly manner that makes the information both accessible and memorable. For instance, major art history periods include:
Ancient Cultures: Ancient Near East, Egyptian and Aegean
Classical Antiquity: Early Greek, Etruscan and Roman
Middle Ages: Medieval & Islamic, Early Christian & Byzantine, Romanesque and Gothic
Renaissance: Proto-Renaissance, Early/High Italian Renaissance and Northern Renaissance
Baroque and Beyond: Baroque, Rococo to Today (modern art) and Global Highlights (non-Western art)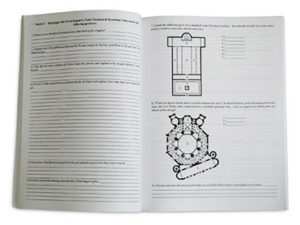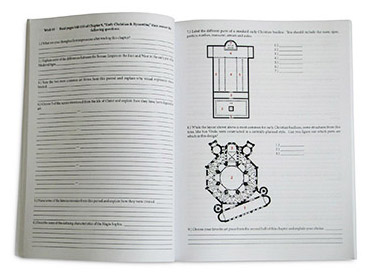 The companion Teacher Guide provides everything needed to teach an art history class, including:
Weekly Discussion Questions (also included as worksheets)
(4) Exams
Instructions for (4) Papers
Grading Chart
Answer Key for Exams and Worksheets
A syllabus and More!
Maybe you really enjoy art – and you obviously already know how to teach – but finding the time to compile appropriate art history resources can be challenging! Now, with The Master and His Apprentices, all you have to do is monitor class discussions and grade papers/exams. Everything else, including class discussion questions and answers, comes in an easy to follow week-by-week Teacher Guide. In fact, the author used much of this same material to teach high school art history classes for over 5 years, and her students loved it!
So go ahead – cross teaching an art history class off of your "someday list."
Your students will thank you.
Furthermore, your class budget will thank you…
The Master and His Apprentices is designed with small private schools in mind. For instance, a low-priced digital version is available – complete with a "binder-ready" print layout! Moreover, schools don't have to purchase a student workbook (part of the teacher guide) for every student. Instead, teachers can buy the print rights for only $2/student!
Make art history a part of your class offerings this year!
Physical books ship FREE via Media Mail to all 50 US States (a small surcharge applies for Priority). International buyers may purchase physical books through Christianbook.com, as we cannot process international shipping at this time. Nevertheless, digital products are available for everyone worldwide!
Please help us spread the word about The Master and His Apprentices…